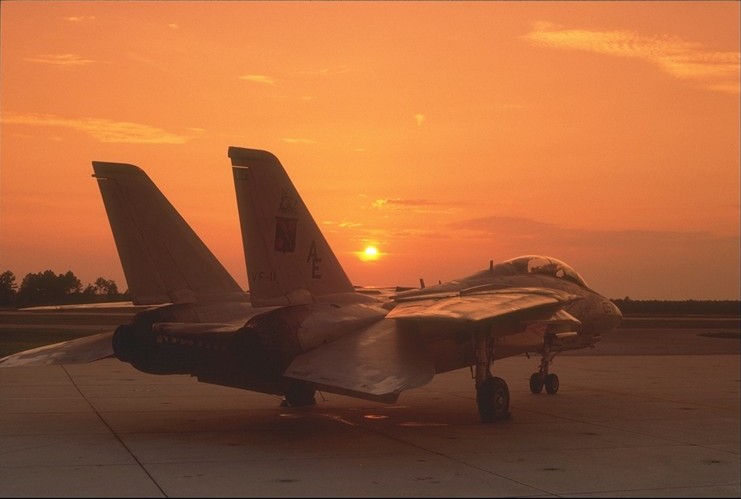 I always have been fascinated by the Tomcat, actually ever since I saw the movie
"The Final Countdown" (not a great movie in my opinion, but great aircraft scenes)

I have tried to pay homage to the Tomcat by drawing every paint scheme it ever had, on every carrier
As you can realize, this is an long task, and it will probably take forever, but I will enjoy
every minute of it. I hope other tomcat lovers will like it too.

My first finished drawings are the two sister squadrons VF-41 and VF-84 from the USS Nimitz and USS Roosevelt.
High visibility VF-41, USS Nimitz, 1977
Medium visibility VF-41, USS Nimitz, 1978
Low visibility VF-41, USS Nimitz, 1981
Low visibility VF-41, USS Nimitz, 1985
Low visibility VF-41, USS Nimitz, 1985
Medium visibility VF-41, USS Kennedy, 1997
Medium visibility VF-41, USS Roosevelt, 1999
Low visibility VF-41, USS Roosevelt, 1999
High visibility VF-84, USS Nimitz, 1978
Medium visibility VF-84, USS Nimitz, 1978
Last Updated on 21st February 2000
Back to Aircraft Page Page